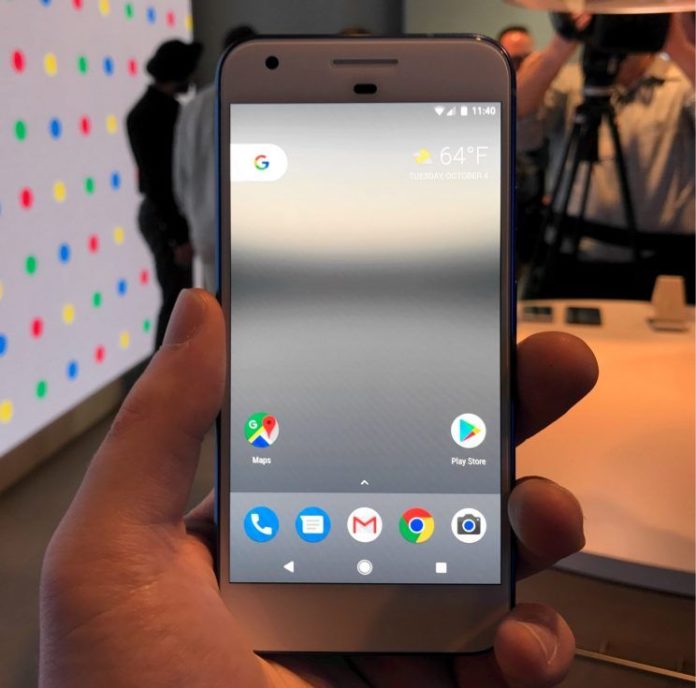 Gaming Phones? Until a few years, back gaming laptops were considered to be some kind of taboo. But now, Gaming has evolved into a profession. The race for making the best performance gaming laptop is hotter than ever. Amidst that, we have a craze rising for gaming phones.
Not just any phone can be thought of as a gaming phone. To qualify as such, the phone has to be in the ranks of the elite. And yet, most Apple iPhones don't even come close to be called gaming phones. If you are looking to find the best gaming phones, then you certainly have come to the right place.
Asus ROG Phone.
Asus ROG is a production line which has built a reputation for producing some of the best gaming laptops so far. Which is why it didn't come as a shock when Asus announced its line of mobiles cantered around gaming. Up till that point, premium flagships like Galaxy S10 were thought to be capable of handling high graphics games. Though they were not meant for gaming Asus ROG Phone has entirely changed the game. It rewrote the rules for the buyers. Asus ROG phone released back in October 2018 and since then it has turned a lot of heads. It had a peculiar futuristic design. Not to mention, its specs gave many laptops a run for their money.
With 8GB RAM and 512GB internal memory, Asus ROG delivers an amazing gaming experience. It is dustproof as well as waterproof. The graphics and refresh rate for the Asus ROG phone is off the charts. Courtesy of Adreno 360 graphics. Not to mention its excellent cooling system.
You can buy Asus ROG Phone at INR 69999 at official Asus ROG page.
Razer Phone 2.
Instead of being creative in terms of name, Razer Phone 2 focuses on where it matters. It is widely regarded as one of the best gaming phones ever made. With 8GB of RAM and 64GB storage, Razer Phone 2 gives an intense and immersive feel for gamers.
A super high definition display, a refresh rate of 120Hz and efficient cooling allows gamers to play any game with ease. The audio is, simply, awesome. You can expand the memory to up to 1TB. Just like the Asus ROG phone, Razer Phone 2 is waterproof and dustproof.
You can look to buy Razer Phone 2 at Amazon for INR 99999.
Xiaomi Black Shark.
Lately, Xiaomi has set the market on fire with its feature-packed mid-range phones. The feature which can cost more than INR 50000 is available to you for just INR 20000. Xiaomi certainly knows where and how to strike. That is the reason why Xiaomi makes its entry into this chaotic gaming world with Xiaomi Black Shark.
Xiaomi Black Shark comes with a 1080p display and a dedicated graphics processor. The Adreno 630 Graphics processor which powers it is no joke. It comes in two variants: 6GB RAM/ 64GB Memory and 8GB/ 128GB variant. A Qualcomm Snapdragon octa-core processor and an excellent camera quality are bonus points here.
Its release in India was scheduled for 28th February 2019 and is expected to be in INR 50000 range. You can check it out on Amazon for now.
Honor Play.
Honor Play marks Huawei's entry into the gaming world. It is one of the first designs from Honor and boy, oh, boy does it rock! With 4GB RAM and 6GB RAM variants, Honor Play packs quite the punch. Like most of Huawei's Flagships, Honor Play is powered by HiSilicon Kirin 970 octa-core processor.
Honor Play provides active noise cancellation to allow gamers to concentrate. While it does not have graphics specs as high as Razer and Asus ROG, Honor Play's main redeeming point is the fact that it is cheaper than both the gaming phones. That's right. With a spec that could easily propel it to INR 50000 price range, you can buy Honor Play for half that price.
On Flipkart, Honor Play 4GB/64GB variant costs  INR 16999 only while the 6GB/64GB variant costs INR 23999.
OnePlus 6T McLaren Edition.
OnePlus 6T recently came out with its McLaren edition. While it is not a gaming phone strictly speaking, but given what's under the hood, OnePlus 6T can easily handle high quality games. There are many variants of OnePlus 6T-  6GB/128GB, 8GB/128GB and 8GB/256GB. These kinds of choices are not generally offered with premium flagships.
OnePlus 6T McLaren Edition does not have a dedicated Graphics processor like Asus ROG phone, Razer Phone 2 and Xiaomi Black Shark, but it can give a good gaming experience. The screen resolution is 1080p. OnePlus 6T McLaren Edition comes with a standard Qualcomm Snapdragon 845 processor.
You can buy it from the official OnePlus site. Hurry because of its limited edition.
Samsung Galaxy S10 Plus.
Just like with OnePlus 6T, Samsung Galaxy S10 Plus is not a gaming phone. It finds its way into our list because of its impressive specs. Its specs, in terms of memory and design, are higher than most all the gaming phones on this list, which is why even in the absence of a dedicated graphics processor and cooling system, it can handle high definition games pretty well.
Under the hood, Samsung Galaxy S10 Plus comes with a staggering 12GB RAM. It has a storage capacity of 1TB. While its refresh rate is not as impressive as Asus ROG or Razer Phone 2, the 3040 x 1440p display compensates for that. Samsung Galaxy S10 is powered by Exynos 9 9820 processor. This gives it the ability to handle the processor-intensive task with ease. While Samsung Galaxy S10 Plus does not process the awe-inspiring graphics processor which Asus ROG has, it does come with ARM Mali G76 GPU. It also as a custom designed octa-core.
The 'Infinity-O' display might seem attractive for some, but for a gamer, that kind of display leaves little space for traction.
If you want to go for Samsung Galaxy S10 Plus, you can look for it in Flipkart. The 12GB/1TB variant will cost you INR 117900.