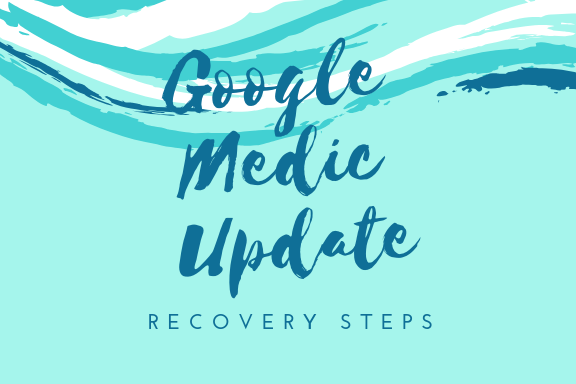 It is a well-known fact that Google always finds ways to optimize its services by means of launching major updates and adding minor updates to stir the digital world once in a while. Google released a number of updates in the year 2018, mostly algorithm updates in the month of March, August, July, and October; updates that have brought upon phenomenal changes in the handling and managing of content. In the first week of the month of August, Google launched a "broad algorithm update." The update has also been called the "Medic Update" online. The update has created a buzz especially on sites like Twitter.
This update has been dubbed as the Medic Update considering the fact that Barry Schwartz who is a prolific writer belonging to the search engine industry decided to name the update as such. This, however, does not indicate that solely medical sites have been affected by this update. Google has chosen to remain ambiguous about revealing the details of this update and has maintained their standard line in response to questions regarding the same. They have maintained that certain sites may note drops or gains and that there is nothing as such wrong with the sites whose performance may have deteriorated as compared to before. Instead, changes in the system brought about by the update are benefiting the pages that were previously under-rewarded. There is no solution to fix the pages that are performing less well compared to before other than to remain committed to building quality content.
What is the August 1st Google Medic Update?
The first edition of the Medic Update released on the 22nd of July continued to roll out over the week, growing at its highest on August 1st and 2nd. What followed was a few days of heavy rankings flux, reflected in chat strings across the internet and by Moz's MozCast System. MozCast prognosticates the tumult of search rankings on  a regular basis and noticed a record heat rise of114 degrees on August 1st and August 2nd, coinciding with the latest news release from Google, thereby going on to show that the update certainly did not pass under the radar and is, in fact, one of the biggest updates to have released in quite some time .
Let's dive more into the Google Medic Update of Algorithm and whom it affects the most.
As you may have guessed from the nickname, the Medic Update has by large targeted sites belonging to the health and wellness industry. SEO roundtable, after reviewing over 300 sites reported that a ginormous chunk of the affected sites was from the medical, health, healthy lifestyle and fitness categories; in numeric terms, the percentage is over 42% total. Even though health is leading the list of affected categories hitting an average of 124 degrees, we must consider that other industries too bore the brunt of this update. The speculations across the internet state that this update was in all possibility intended to enhance sites with greater authority like WebMD.
How can you recover your website from Google Medic?
One of the most rousing and impactful updates to have been released in the last few months is Google Medic. There are several websites across the internet whose performances have been negatively affected. If you see a fall in performance of your website, then it is best advised to follow a few basic fundamental steps in terms of content handling and management that you can follow to maintain your rankings and keep the traffic steady and well paced.
Building good quality content
Standard content leads to higher traffic on any sort of website that you have. Displaying quality content paves the way for the audience and engages the viewers in the quality and content of the website. This would entail citing sources and carrying on research from trustworthy websites and making your content look authoritative and credible. Just as in case of a good research paper you need to choose credible sources and that is an indicator of a well-running website. Adding video and images to support your valuable content, relevant statistics, charts or infographics provide a depth analysis of the data that you really want to present. Good quality content would also entail relevant and elaborate detail so Google would engage better with the content of your website.
Updating old content
Alongside providing detailed content, you also need to look into the past content quality and updating them over time. These updates can be quite as simple as adding a new entry, updating data and statistics or incorporating new paragraphs to include newer facts. You can also site authoritative links or add and update the existing information since landing pages provide a wide range of comprehensive information to help potential buyers come to a decision. Therefore polishing up such information will provide good results.
Use Google Analytics for tracking drastic drops in traffic
The effects of Google Medic Update is measured through Google Analytics as it easily monitors a website's traffic and shows accurate results. If you notice drastic traffic drops happening overnight, you can maintain a steady track of drastic drops and optimize the content accordingly. You can easily make the process easier; it is always best to solve the issues stepwise in a proper sequence. On following the aforementioned steps, you would see the effects of having an optimized content. It becomes easier to view this impact on Google Analytics as you'll repeat this process to your web pages. This process is a gradual one, and the traffic on a website can be tracked on a daily basis until it recovers. Content optimization can take you a long way in increasing traffic flow and develop a steady place in the website's engagement.
These easy steps can help you in recovering your website from Google Medic Update easily. Follow these steps and let your website earn good traffic and hold a good position on search engine.