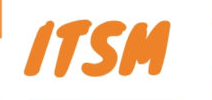 A peep into human history reveals that we humans have always been looking for improving the efficiency of our ways we lead our lives. In fact, according to us, the shorter the time we take for finishing a task and the better the output, the more efficient we are. This notion is all the more strongly prevalent in the commercial world. Entrepreneurs like you always look for finding out ways to improve efficiency in all the areas of their business that include marketing, administration, accounting, and of course, serving the needs of customers.
Earlier, companies had a lot of constraints and hence, used only help desks that are manned by humans for serving customers, answering queries of customers, and for providing them with solutions to the issues they are facing. Companies then switched to help desk software for handling customers. The best benefit of this software was that they vastly minimized the inconvenience of customers because this software created a single point using which employees could extract all the information they needed from the centralized knowledge base for serving the IT needs of the company and for serving their customers. In short, the help desk software had features such as automated ticketing, tracking, and email notifications.
Even now, a number of organizations still continue to have such help desk software for resolving IT end-users' requests or the issues they face. Precisely put, this help desk software consists of features such as tickets in, tickets assigned, tickets executed, and tickets resolved. Of course, they address IT hiccups quickly and improve the productivity of employees. They free employees of the hassle of directly handling customers. This means that companies that still use help desk software are able to utilize the services of their employees for other purposes.
Of course, the positive changes that have been taking place have not stopped with the evolution of help desk software because ITSM has now replaced even the help desk software. ITSM or IT Service Management consists of all the features of the help desk software such as ticketing, tracking, notifying through emails, and a centralized knowledge base. Additionally, it is capable of adopting a holistic approach for managing and integrating its features with those of other tools. That is why more and more companies are now opting for ITSM.
Other features of ITSM are:
1. Asset management – This feature helps companies in tracking their equipment so issues pertaining to them can be fixed. It is by sending updates of the details of the equipment, this feature helps in using them optimally throughout their life-cycle.
2. Ticketing – This feature allows companies to assign as well as monitor work-in-progress.
3. Knowledge management – With the help of this feature, users can have the details of the best practices of the companies so employees can easily access them and put them to use.
4. License management – This feature automates alerts efficiently and hence, companies will not miss updates pertaining to their licenses.
5. Problem management – Thanks to this feature, chances of failures in processes come down significantly.
6. Scalability – Most importantly, ITSM is scalable and this means that you can fine-tune it and use it for your increased needs in the future. It is secure as well. Of course, it includes automation also. Though Help desk software too has features such as ticketing and maintaining a knowledge base, ITSM is a much better option because unlike help desk software that reacts after the issues are brought to light, it helps in proactively approaching and solving issues.
7. Help Desk software saves while ITSM serves – Help desk software helps in quickly getting issue-ridden equipment rectified so they can be used again. This means that this software can help in saving the equipment as well as money by solving the issues once they come to light.
In the case of ITSM, it is much better because it acts proactively and prevents issues. Of course, it can fix existing issues also. Very importantly, its service-first approach can design new services for meeting future needs of businesses as well. It can track performances, manage configurations, and put in place change management processes and procedures within the best practices of ITIL. The best benefit of using ITSM tools is that they prevent issues from occurring.
8. Better management of service solutions – The user experience ITSM provides to clients is much better than those offered by help desk software. Nowadays, customers have become smarter and they expect to have better access. Almost everyone keeps abreast of the latest technologies and wants the latest solutions as well. Wherever possible, businesses also want to solve their equipment issues on their own. In fact, businesses want to prevent such issues from occurring. ITSM helps them in this regard by making available to them self-serve tools. In other words, ITSM helps businesses in resolving issues quickly and at their convenience. This saves them time and helps them avoid frustration.
To summarize, ITSM acts not only as a help desk software but offers features such as fixing equipment issues, integrated solutions, and cost-effective and preventative services so companies can make significant savings.