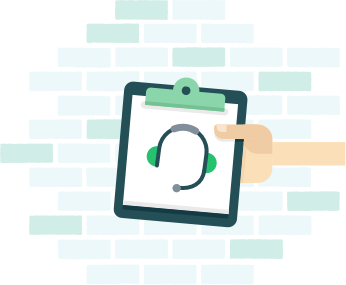 Cloud is not any particular application but a general approach to accessing IT infrastructure, development software, and platforms. The storage appliances or accounting tools used in the cloud, perform more or less the same tasks as the corresponding on-premises alternatives. But they behave differently in terms of how they are managed, billed and updated behind the scenes.
Simplification and organization are two of the greatest benefits cloud and mobile computing solutions offer your businesses today. Cloud help desk software effectively provides these benefits to teams and customers alike. In this regard, let us understand how this solution achieves optimum workflow for business.
1. Unified messaging and Multi-channel centralization:
Effective organization simplifies workflows. Cloud help desk software essentially organizes tasks from multiple channels, consolidating the workload to one dashboard interface. More specifically, they centralize channels like phone, email, chat, Facebook, and Twitter. 
Managing tickets further gets easier, as the team members have to go to this main dashboard interface to manage the workload, rather than working on each channel separately with no connecting tools.
The team members can use a unified messaging system as one important connecting tool, through the cloud help desk software. By just clicking on the main central dashboard interface, team members can access this messaging system to connect with team members in real-time, to share information and resolve ticket requests.
Files, presentations, videos, and knowledge can be shared through the secure messaging system in real-time. This type of tool ensures optimization of workflow, as team members can efficiently collaborate to solve ticket requests. As the teams are present together within the central interface, they can receive messages in real-time and become more available to respond quickly. This help desk ticketing makes workflow easier.
 2. Efficient Task management:
The purpose of Cloud Help desk software is to simplify workflows by consolidating the tools and resources needed to help customers and team members alike. Using this tool, managers can efficiently assign tasks to groups or individuals instantly or through automated scheduling. 
The task management page comprehensively enables the creator to assign tasks and track the progress in real-time. Both the creator and the assignee can comment and share the files on the specific task page.
This type of help desk system/tool optimizes workflow through an organization. The managers and team members can simply view and keep track of their tasks and manage their completion by looking at the dashboard. These are the task filters available on the dashboard.
My Task
Assigned Task
In progress Task
Overdue Task
Completed Task
Canceled Task
Low priority Task
Medium priority Task
High priority Task
This tool efficiently optimizes the daily workflow by organizing the workload such that it gets accomplished without any misunderstanding. This even streamlines the delegation and task completion processes seamlessly.
3. Optimized User experience:
An important attribute to expect in cloud help desk software is optimal UX and UI design. The software must be visually appealing, and the application design must be simple without loss of functionality. The visual characteristics of the dashboard interface including the icons must be easy to understand and work with. Too much complexity might hinder the workflow. 
Visually, the dashboard interface should be self-explanatory. The ticket management page should have easily interpreted icons that indicate the channel it originated from- phone, Twitter, etc. This page should also show: ticket number, department, contact email, status, priority, create date, and a colored flag to indicate and emphasize priority status.
Businesses should choose a product that works best for the team visually and usability-wise, to streamline the daily workflow greatly. It has to handle high-volume workflows and with streamlined efficiency and optimal functionality, with an optimized interface that helps visual understanding.
4. 

Resolve all level of issues:
Cloud and mobile computing for help desk issues give businesses the power to resolve these issues at all levels in real-time, anytime through the centralized portal. It includes managing the knowledge-based help center on the webpage or mobile app, to working through the task management and messaging pages at the office or remotely.
The main focus of any business or organization is to keep customer service as their priority, helping them resolve issues. Timeliness is vital in this effort. Your agents resolving tickets matter on one side, while helping customers help themselves is also important. Capitalizing on every chance to convert a sale is the goal, meaning resolving every level of an issue is important. Cloud help desk software gives businesses an optimal platform to do it themselves with streamlined efficiency.
5. Gamification and Group awareness:
Another helpful and fun attribute in the cloud help desk software is gamification and group awareness. When a central dashboard interface has tools to resolve multi-channel help issues, teams will be able to see each other virtually, message each other, work together on tasks in groups, and help each other through messaging. Centralizing their work platform facilitates group awareness, which can be used to build team cohesion. 
Rewarding individuals through gamification further incentivize the team. Group awareness magnifies the incentive and builds healthy competition within teams. This can be creatively guided and managed to enhance productivity and build highly successful teams.
Cloud help desk software brings simplicity and organization to the workflows and optimizes the productivity of businesses. The centralized portal that consolidates multi-channels facilitate teams to collaborate and manage low or high-volume workloads with efficiency. Businesses have to take an important step of Integrating SaaS solutions into enterprise systems.