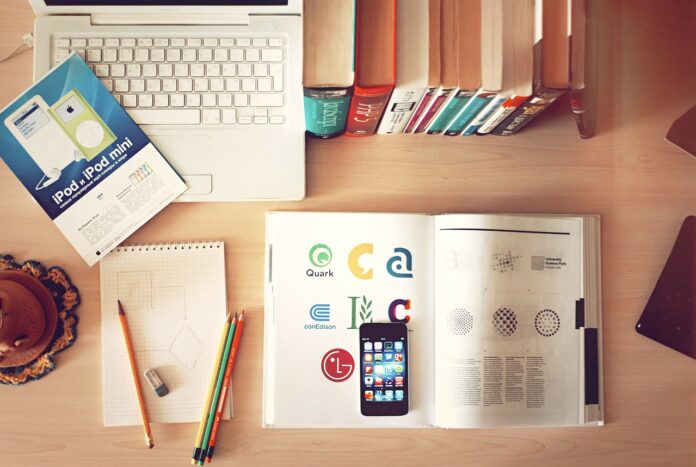 Technology is taking every sector in the current world by storm. It is almost impossible to think of efficiency without technology. The educational sector is one area that has continually benefited from the technological innovations. Gone are the days when tutors needed to carry king-size bags full of assignments home to mark. All that a tutor is needed to do is to integrate an appropriate technology into the classroom and get things done by a click of a button. Use these 7 EdTech gadgets to transform classroom teaching and make your work easier than before.
Are you a science or technical subject teacher? Do you wish to make your learners experience the real world in three-dimensional diagrams? The 3D printer is the best gadget to facilitate that and bring real-world experiences into your classroom. Use it to create 3D solid objects from simple digital files and thin layered materials. You don't need to always go to the laboratory during biology lessons. If you want to explain say, the functioning of the heart to your learners, create a 3D diagram of the heart using the printer. The 3D technology will assist your learners to advance their problem-solving skills in a more interactive way. Visual learners will enjoy the lesson and gain more, enhancing the achievement of your instructional objectives.
iPhone and iPad projector
The use of overhead projectors is not something new in your classroom. You have probably used it several times in the course of your instruction. A sizeable projector is large enough to require a separate bag in case you need to carry it to the classroom. It is also heavy. Can you imagine having a projector that is light and small enough to fit in your small bag? iPhone and iPad projector is a new LED high definition projector that defines modern technology. It weighs less than two pounds! The easily portable gadget has become a hot cake for most institutions. It is the best device to acquire to solve your instructional problems. Besides classroom use, the projector is also a vital companion on your educational tours. It will enable you to equip your learners with spot information while in the field. If your institution is unwilling to supply you with a projector, you can invest in this miniature to add value to your teaching methodology.
Shift from the usual whiteboard and blackboard and take your teaching to another level using a smart board. Unlike using the whiteboard where learners are largely passive, smart boards promote interactivity. It gives you an opportunity to integrate instructional media into your lesson making learning an exciting process. It is packed with vital features that promote digital learning. It allows you to drag various items to desired positions, copy texts and write on it using your finger, thanks to its touch-sensitive surface. It magic is the ability to transcribe your audio notes into texts. This is useful in improving learner participation in the lesson instead of taking notes. The whiteboard is a useful tool that you can use to boost communication with your learners and achieve your instructional objectives.
Elementary level learners especially kindergartens have short attention spans. In order to successfully deliver content in such classrooms, you need to make your lessons as interesting as possible. An interesting lesson captures full attention of most of the learners. Ipad Pro is the companion that will boost the attention of your learners. The device comes packed with features that add life into your once passive classroom. It incorporates motion; sound and touch that enable students to discover new ideas in a more involving way. The gadget gives you an opportunity to create a platform to directly communicate with your learners and share content even when you are away from classroom. You can go through their assignments and give them feedback and have personal interaction with individual learners. Together with your learners, you can explore the world around you and come up with ideologies to survive the ever changing technological trends.
Students never cease to be thrilled by lab demonstrations. Break the monotony of students struggling to close one of their eyes while looking at the microscope. Acquire a microscope camera that enables you to connect the microscope to a computer and project it to the wall for everybody to see. The gadget uses digital enhancers to give a 250X magnification which is perfect for all your learners to see clearly. You can also save the images in digital files and use them in future when revisiting similar content.
The gadget invented by Google Corporation helps you to deliver virtual reality in your classroom. All you need to do is to assemble the cardboard kit, which you can involve your students to do. Help your students to scan the code before placing a smartphone inside. With the gadget, you can take your class to field trips without having the need to send home permission slips. Google Cardboard will turn your classroom into a real world using various virtual reality features. It will put your learners at par with technological advancements and give them an opportunity to use the existing innovations to come up with theirs.
Traditional textbooks are extensively being used but, the E-books are also becoming important in the educational world. E-books can be downloaded and read from tablets, smartphones and laptops but still, an E-book reader will make reading not only easy but also convenient. E-book readers enable your learners to access all the books that you are using in your classroom instruction. Help your learners to build their own portable library using E-book readers. You will no longer have to worry about your learners running short of reference resources to complete their assignments.
The invention of applications and gadgets that are teacher-learner friendly is the best thing that is happening in the education sector. Update yourself with information about the latest available gadgets or apps that will make learning interesting.
—
Mia Clarke is part of the content and community team at Userful.com, experts in all things video wall and display solutions. When Mia is not spreading the word about video walls she is often found discovering the great outdoors, walking or cycling.