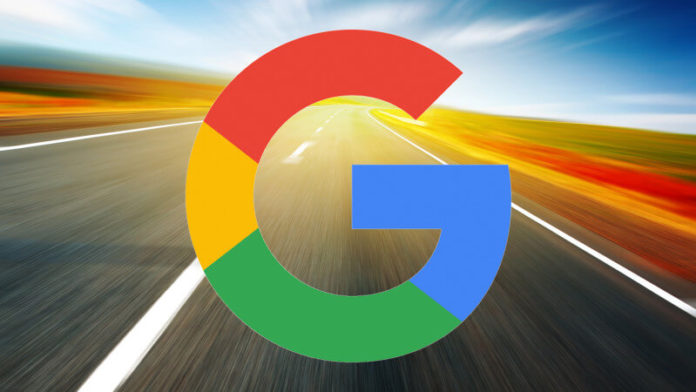 Google started with the idea of organizing information. Who would have thought that a company that started from a dorm and then garage would become tech giants in future?
Have you ever heard your friends asking, "Why don't you Yahoo the address? It's because Google has penetrated our lives to an extent that we do not refer to other search engines but simply say "Just Google it". Google is a huge brand who currently ruling the roost. From millions of users downloading Google apps every day to billions of them doing their smart work using Google platform, we just don't see an end to it.
"Google has 58.4 % of the market share for search engine"
There is a solution for everything that you can think of when it comes to Google. From entertainment to books, communication, and technology, you can build your life around it.
Here are a few statistics that would leave you completely bamboozled:
The top 5 tech giants are approaching to gain a collective net worth of trillion and Google is one of them.
The maximum revenue for Google comes from Advertisements.
The average earning of Google is $58 million/day.
The founders Sergery Brin and Larry Page have a collective net worth of $80.5 billion
Let's have a sneak peek into how Google started its Journey and how they moved from their idea to implementation that made them real-life players.
1995: The foundation of Google
The biggest search engine of all time, Google, made its way through the dorm room of two great minds. Larry page and surgery Brin, who are the people behind this great invention, revolutionized the Internet.
Before Google was registered officially in 1995, Larry page and Sergery Brin met at Stanford University for the first time where they couldn't agree on any common subject. Later, they found each other's company interesting and began with a lifetime partnership. Together, they designed a search engine that can display different meaningful and informative web pages using links to people who are looking for it in one place.
"The main thing that has caused companies to fail, in my view, is that they missed the future"-Larry Page
They initially coined the search engine Backrub but later changed it to Google. The ultimate goal of the founders was to organize every piece of information online and make it easily accessible to others. It was not late when Google grabbed the attention of many from the Silicon Valley and of course the academic community. The founders finally got their first success when Andy Bechtolsheim, wrote a $100,000 cheque to make Google official.
The founders started their official operations from a Garage in California. The team kept expanding from software engineers to sales and marketing team and Google finally made it to Mountain View in California. Today Google has marked its presence in more than 50 countries with more than 50,000 employees who looking to create technology solutions every day.
"Solving big problems is easier than solving little problems"- Sergery Brin
The creation of Alphabet
With an aim to keep the Google Internet services more focused and operate it in an effective way, Google restructured itself in 2015 to create Alphabet. Today it is a parent company for Google and also for some of the other subsidiaries such as Calico, GV, Google Fiber etc.
Larry Page is the CEO while Sergery Brin is the president. A total of 80,000 employees are a part of Alphabet.
Top 5 Acquisitions by Google
Though the company was headstrong and expanded exponentially, it was the rigorous acquisitions, which made Google a giant company. So far Google has acquired nearly 180-200 companies.
Here are the top 10 acquisitions that Google made year after year to expand its customer base and growth:
1. Apigee
Apigee is a tool for software development. In order to accelerate the audience to migrate their businesses to a high-quality digital platform using Apigee's API solution, Google made the acquisition in November 2016. The company was acquired for $625.
2. Motorola
Motorola was a huge market player Google acquired Motorola in Aug 2011. With an aim to give a boost to the Android platform, Google acquired Motorola for $12.5 billion, which brought its patent and hardware. Though it was a quick deal made by Google, it didn't pay off really well. Due to losses and being unprofitable, Motorola was sold to Lenovo in Jan 2014 for $2.91 billion.
3. Nest Labs
Nest Lab was a pioneer in making thermostats and smoke detection devices. With an aim to enter the consumer sector, Google acquired the company for $3.2 billion. The acquisition happened in January 2014 after which a lot of people raised concerns regarding privacy. Though Google clarified that Nest will function as an individual brand only.
4.  Dropcam
Dropcam was known for its technology in the field of security and video monitoring. Google acquired this technology in 2014 for $555. This technology helped in improving Nest Labs technology for home automation product.
5. SkyBox
Sky Box is a technology for satellite imaging. With an aim to use this technology in Google maps for creating updated imagery, Google acquired the company in June 2014 for $500 million. It was also believed that this technology could be a key to improving the Internet access and disaster relief.
6. Waze
Waze not very popular but is an important application that allows GPS based navigation. With product integration being the focus, Google acquired this company in June 2013. The company was purchased for $1.3 billion. After the acquisition, Google used the traffic of waze for Google maps and later for Google now. It was surely an important acquisition made by Google.
7.  ITA Software
ITA is software to make travel reservations. Google, looking to use its infrastructure, acquired the company in July 2010 for $676. Google launched Google flights in 2011, which was run by ITA software.
8. AdMob
AdMob is a 'display advertising platform for mobile' company. It was a great deal for Google because they not only acquired their company for technology but also got a hold of their talent. The purchased finally happened in November 2009 for $750 million. Later Google used the inventory of AdMob for Adwords.
9. DoubleClick
Double Click is a household name when it comes to online display advertising. The company had a huge market capture before Google acquired it. It was reported that Google purchased right from their software to agency, advertisers and web publishers. This is one of the most remarkable acquisitions that occurred in April 2007.
10. YouTube
YouTube needs no introduction, as it is one of the biggest platforms for video marketing. Started with this invention in 2005 and operated for a year when it caught Google's attention. Google made the purchase in October 2006 and finally, YouTube was sold for $1.65 billion.
What makes Google a tech giant?
We utilize so many Google products every day without even realizing how much they have become a necessity for us and it would be difficult to imagine our lives without it. The product preference many changes from person to person. While some may use it for growing their business, developing applications and communication others might look for organizing their daily work needs and personal stuff.
"Always deliver more than expected"- Larry Page
Google has some remarkable products, which is giving tough competition to other brands that are looking to establish themselves in different niches.  Here is how Google has categorized its products:
1. Business Applications: There are four popular applications that can help any setup whether small, medium or big to grow in terms of Business. The applications are Google My Business (GMB), Adwords, AdSense, and Analytics. Few of these applications are free (GMB) while others may be chargeable (Adwords).
2. Communication Applications: Google has developed several platforms for a smooth communication, which are now popular and used worldwide. On such application is Gmail. Every other user has a Gmail ID and people prefer this to any other mail service. Other products are Google Allo, Google Duo, and Google+.
3. Organizing applications: We all have to agree to a fact that our work demands a lot of organizing be it related to any profession. You need to keep reminders for meeting appointments or arrange your files and folders. On a personal note, you might want to arrange your photos and videos. Google's solution for organizing has already been popular i.e. Google Photos and Calendar are widely used. Also, Google Keep and Google Contacts are again very crucial for day-to-day activity.
4. Work Applications: With so much data piling up and presentations for every upcoming project, it is a little difficult to keep up with the schedule. Therefore Google has some amazing platforms that can help you work smart and effectively such as Google Drive, Google Docs, Google Sheets, Google Slides.
5. Answering Applications: From searching grocery-shopping stores to ordering food online and searching for an address, we need Google for everything. If Google stops its application for a day, we cannot even imagine what would that day be like? Google has platforms such as Google Maps, Google Search, Google Translate and Google Chrome that answers our every query.
6. Entertainment applications: Listening to latest releases or watching our favorite talk shows, entertainment is so important for our lives after working hours. Google has some very interesting platforms that can keep everybody entertained such as YouTube, Google Play Music, and Google Play Movies & TV.
 7. Connecting Applications: Distances are no more a problem when it comes to staying connected. Google has much more to offer than search. From Android phones and Fitness watch to Chrome book and Google Auto, Google has smart devices that can connect you with everything you care every moment.
Before saying Goodbye
Has Google made an impact so big that we cant live without it? Let's answer this in a clever way.
What you do when you find traffic on a busy Monday morning? Do you just look up the Google maps to see a red line indicating how many minutes more to reach the office? Yes?
Let's take another instance, what do you do when you have to share a bunch of files online with your colleagues? Do you simply open Google drive and share your docs and ppt online without going through the trouble of emailing it?
Still, don't believe the impact?
Open your smartphone and see the no. of apps running and see the last set of windows you opened. Was that YouTube? Gmail? Or G+.
Believe it or not, we spend so many hours on our smartphones and laptops every day that we don't even realize how easy have our lives become by using Google applications for different purposes.
I guess we often miss the bigger picture but I am pretty sure the Google founders didn't. Can't wait to see what more they would come out within Future?