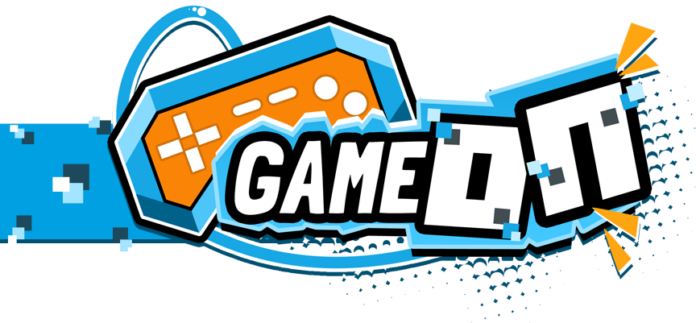 Amazon has been expanding its' gaming experience and has come with a new solution for all the game developers. The company is back with new cross-platform competitive series where developers can find gaming competitions and win prizes. It has simplified the gaming to a different level. The game enthusiast would know how expensive some exciting games could be. Thus, Amazon has introduced some amazing game series that are exciting and cheap too. Gaming service called 'GameOn' was launched recently at GDC 2018 and it has expanded the gaming presence of Amazon.
'GameOn' is built on massive AWS cloud infrastructure of Amazon. The company profits by earning a third of a cent for each and every play. This has come as a great relief to all the developers. It is helping them to focus on making games, ease the scale instantaneously and ensures easy release of their GameOn multiple platforms. The best thing about 'GameOn' is that it will work on any operating system. 'GameOn' has been tested with nWay, Millenial eSports and such others who range from casual to core gaming experiences. The games are available all over the world but the physical prizes are active only in the US market for now.
Compatibility of 'Game on'
It will be available to the developers for free until the 1st of May and will allow 35000 plays first month for free. The service can be used effectively to host a number of tournaments on PC, console and even mobile. It has been developed to make online games more engaging. The 'GameOn' services will be used in the upcoming competitions like Beach Buggy Racing 2 and Doodle Jump. Amazon.in is the one to deliver the tools for game developers and this time it is all about 'GameOn'. Ever since Amazon acquired Twitch, streaming services back in 2014, it started expanding its place in the world of games and has never looked back. Now 'GameOn' being the next step towards extensive expansion, it has brought Amazon to a whole new level of gaming.
The new Amazon Web Services powered platform 'GameOn' is all about third-party developers who will now be allowed to add leagues, leaderboards and tournaments to their games easily. The developer can pay for the prize and lure the viewers to play their games. Rest of the procedure, such as shipping and all will be taken care of by Amazon. Isn't that great news for developers? Amazon's AWS has already been used by Ubisoft to host multiple player games before and has also acquired Game sparks, a competitive gaming services API built similarly. Thus, Amazon isn't exactly new to the gaming world. Hence it is a good opportunity for all the developers to stream their Game Online and engage multiple players in cross-platform.
Tickets are already available online for participating in the world of Virtual Reality and one can be allowed to cheer for their best eSport team. This cloud-based gaming service has a lot to offer in the coming years. But looking at the pace AWS has picked up recently, it seems like there's much more it is aiming to achieve and GameOn will be accompanied by another set of cool coding tools with more advanced features.
The physical prizes at 'Gameon'
AWS's free tier enables the developer's try out the service with no commitment, which shows the confidence of the company in its products. The flexibility of the AWS infrastructure is a great plus too. Games are meant to be played with friends and make new friends over time. But that is not always possible while playing on the console, PC or mobile. If only the game developers could use the advantage of forming groups or playing in competitions and tournaments, it would be a great value-add for retaining players and keeping them engaged and happy.
Well, that's exactly what GameOn allows the game developers to do now. The AWS Gaming Cloud Division is swerving away from the Microsoft's Netflix like approach by revoking the thrill of playing in competitions and tournaments for in-game as well as physical prizes if the games are linked to Amazon's online retail store. As of yet, the physical prizes have to be paid for by the gaming publishers including the shipping charges as the players can choose from Amazon gadgets or other items from the online shop. Although this is great for the e-commerce business at the core of Amazon, it might be a damper on the high spirits of game developers using this tool. So many gaming publishers are trying out the new tools and quite like it too. nWay, Game Insight, GameCloud Studios, Nazara Technologies, Avix and many more comprise the list.
Even though this is a huge step for Amazon and especially AWS, there are other tech giants who are stepping up their game too. Google's partnership with Ubisoft for an open-sourced project named Agones is also making the rounds on the tech news. But Agones is meant to be a way for the game developers to build multi-player video games, which don't crash or even stutter in the case that thousands of video gamers play online at the same time. If the game levels are made exclusively for a few gamers who win the prizes due to the use of development tools of GameOn, then this issue can be avoided and could even work as a plus for getting more players to stick.
AWS's cloud computing makes it easy for anyone to access it from any device, which is groundbreaking in its own right. The growing popularity of e-sports means the advanced technologies being rolled out in the market one after another, but GameOn seems like it's here to stay. Amazon's head of competitive gaming, Marja Koopmans is quite hopeful about the use of AWS as an underlying infrastructure for the games being developed with multi-players in mind. You know you've just gotta check it out when Koopman compares Amazon's video gaming business and its Cloud Computing unit to peanut butter and jelly!
Logo source : gameon.ph