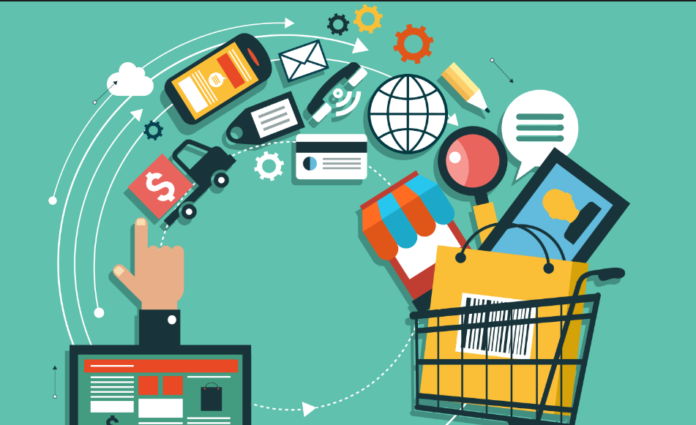 Boosts the functionality of online shops are now available for any business activity within one pair of clicks
Making an app an influential marketing tool is not only about smart buttons. The features, defining the best Shopify app, go deeper than that. Businesses are very diverse, requiring a combination of different tools that communicate within one ecosystem. Let's see, what is in the list of top ten Shopify apps and what makes them so powerful.
Best apps for Shopify
Pre-Order Manager
Managing out of stock goods becomes an easy task for lots of businesses. Shopify allows to make Shopify pre order more attractive than its competitors. This happens because of easy control of pre-order client's activity on Shopify.
Upsell for Products – Buy X Get Y
With the help of this multiple-purpose Shopify app, it is possible to make upsell as additional purchases easy as a cake Shopify upsell creates a thousand more sales and makes almost any online store profitable.
Bulk Discounts & Sales Scheduler
The power of discounts, urgent deals is difficult to deny. In a shopify discount app many features are combined together.
Shopify upsell gives the power to play with discounts, either bulk or specific in your online store:
· Create
· Manage
· Control
· Roll out and delete discounts.
Sales Countdown Timer Bar
Fellow owners of Shopify online stores seek for additional tools to promote their business. When using shopify countdown timer, one can get enormous feedback from customers. The app deals with the motivational aspect of customers' psychology. When people see a timer with a real-time countdown, indicating the limited time of an offer, it boosts the desire to make a purchase.
Quantity Discount & Tiered Pricing
Why not sell a larger amount of goods to one reliable client? With the help of Shopify quantity discount it is possible to make offers based on the amount of purchases from one single client. In terms of marketing, no additional promotions are needed for some products. As a result, it saves the budget of the company and lets the customer acquire more goods. Using this special shopify tool in a world where tiered pricing has already become a new model gives business a chance to promote sales and boost profit.
Popup Upsell on Exit & Visit
An effective muscle to make customers loyal to any web store. It grabs users' attention and makes them purchase more in a relaxing way. This shopify pop up does not need any sophisticated set-up for its owner. Practically any marketing idea may be added to a shopify popup, including:
o Newsletters
o Free shipping
o Special gifts and other suggestions
Back in Stock alerts
When clients have an opportunity to receive alerts on the change of status of a product, they tend to go back to an online store. That is why shopify notify when back in stock is created. The system drops an email to a customer if there was an interest in it.
How it works?
The customer leaves his email address and waits for a notification to arrive. When a product is back in stock, shopify notifies about it. It helps not to lose a client, keep him up to date with latest offers.
Free Shipping & Hello Bar
This bar acts as a motivator for a customer whether it is his first visit or a regular one. The app is customizable and serves the needs of different targets. It is mostly applicable to offer shopify free shipping. A customer receives messages from shopify within the app about free shipping opportunity.
Upsell Bundled Products
Boost the sales, sell bundled products-they attract customers. When shopify bundles are used, clients may easily add related products to a cart with the help of this add. Various combinations of product bundles become easy to deal with on shopify.
Crowdfunding Manager
A powerful option to create extra-sales for your online page is application of a campaign to gather donations from the crowd. Prospective clients may click "Fund it now" button to pre-order or donate for some products. The power of shopify crowdfunding is hard to underestimate. Shopify offers easy-to-launch crowdfunding manager, designed to reach multiple targets practically effortless.
Ecommerce solutions company
To establish noticeable online presence on the web any business owner may use powerful e-commerce tools, offered by SpurIT. When using the service from ecommerce solutions company, it is possible to grow your business step by step. Our company creates ecommerce solutions practically for any company that has a webstore.