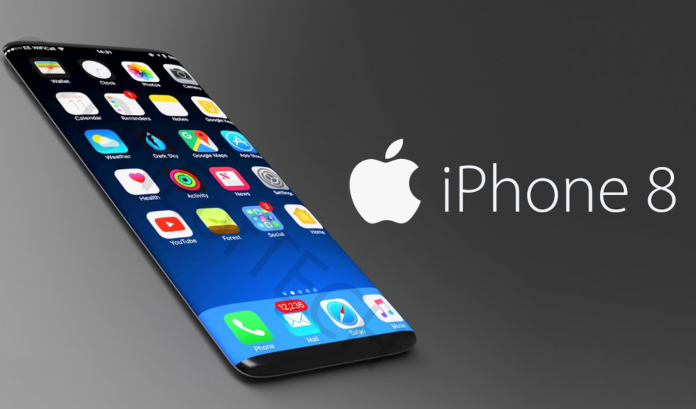 With a special edition on their 10th anniversary, Apple announced their faster, thinner and better screen than the previous model. In the Steve Jobs Theater, at an event on the Apple Campus, Tim Cook said it's "the biggest leap forward since the original iPhone." Although, iPhone X has been the subject of rumor for many months but now it is officially revealed. He also said that "It's truly amazing how much the iPhone impacts the world every day."
It's made from surgical grade stainless steel while having a glass on the rear panel. This phone is dust resistant and water resistant and is available in space grey and silver color and comes with Super Retina Display. This is the first iPhone which comes with an OLED display and measures 5.8-inches, with a resolution of 2436 x 1125 pixels.
Despite having no button on the front, this device is designed to be intuitive to use due to the screen's size. These gestures work across the operating system, for multitasking and to leave apps as well. For activating the Apply pay, you simply need to double tap the side sleep/wake key. Besides all these above features, there are more exclusive things about iPhone X that you should now today. They are:
1. Face Recognition as ID :
Now, here comes the amazing feature, for unlocking, the iPhone X without a home button, Apple has now come up with facial recognition feature which is also known as its Face ID. Most interesting thing is that it even works in the dark.  Apple also claims that even it will not get confused when the user changes their hair style, or decide to grow a beard, or even while hearing hat. It mainly works on the TrueDepth camera system, and it illuminates your face ready for an infrared camera to identify it with hidden in the notch at the top of the display.
2. A11 Bionic chip, Camera  and AR:
The iPhone X's camera has a dual-lens 12-megapixel rear camera, made up of a wide-angle f/1.8 aperture lens which comes with a dual optical image stabilization and a telephoto f/2.4 aperture lens. The 7-megapixel front camera now comes with a Portrait mode, that has the exposure control and auto image stabilization. Apple's new image signal processor provides a new color filter and advanced pixel processing that use new Natural Lighting effect and the new augmented reality features. In addition, its video resolution also gets enhanced with 4K resolution movies at 60fps now possible, plus slow motion video at 240fps.
3. Price and availability: 
There were a lot of rumors around the world to put the iPhone X's price at $1,000, and that turned out to be correct. It is available with 64GB or 256GB configurations and selling in 55 countries around the world.