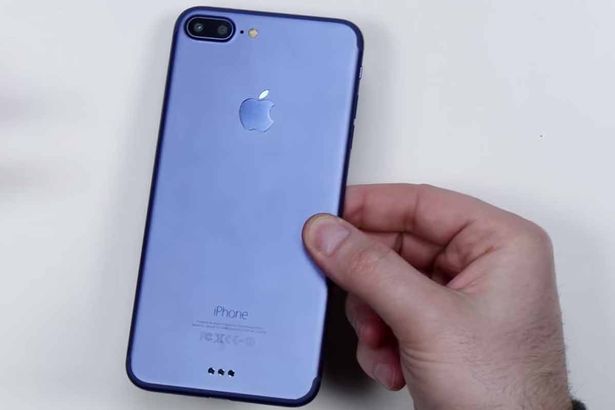 Initial quantities of Apple iPhone 7 have sold out globally and the supplies of the larger size of the phone have been exhausted in all shades. A jet black version of iPhone 7 is completely sold out and this version will not be available in stores this Friday for walk-in customers. Other colors like gold, silver, black and rose gold will be available in limited quantities. The jet-black variant of the phone was sold out within minutes after the opening of pre-orders on Sep 9. Customers can out pre-order jet-black version of iPhone but with the shipping time of 3-5 weeks or November.  Apple launched new iPhone 7 and iPhone 7 plus earlier this month at San Francisco event. In favor of new technology, Apple eliminates the traditional headphone jack and features improved cameras. According to the reports, the company is not going to release its first-weekend sales of the iPhone as the figure is more a reflection of supply than demand.
Customers who will enter Apple Stores Friday will not be able to get the sold out phones on site. Rather, people can continue to place orders for the desired models online. The decision of not showing releasing the iPhone sale figure has sparked the concerns among Wall Street as many thinks that the sales of iPhone may be leveling off. But T-Mobile U.S.  and U.S. wireless carriers sprint said on Tuesday that they have received strong pre-orders of iPhone 7. Based on all these, it looks like the demand for iPhone 7 and iPhone 7 plus is very strong. High patience is required from customers side as the new stock of iPhone will take the time to come to the stores. Apple is working hard to get the new iPhones into the hands of everyone as soon as possible. There is no inventory is left at Apple stores to sold out, so users have to place an order online or they have to wait for the new stock to be available at the stores. The device features more storage, better processors, new home buttons that work according to different pressure levels and water resistance capability.
We couldn't be happier with the initial response to iPhone 7 and iPhone 7 Plus and we are looking forward to beginning sales through our retail stores and partners around the world," Apple said. The company also said that it is not following its traditional way of showing initial sales and would depart from past practice. Apple holds off its first-weekend sales figures. Now people around the world are eagerly waiting for the updating of new stocks at Apple Stores.