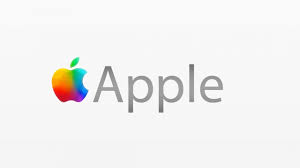 Apple has confirmed that it has acquired a Hyderabad machine-learning startup Tuplejump. This Hyderabad-based startup specializes in analyzing and processing big sets of data quickly. Tuplejump built artificial intelligence software's which can be used to process, store, query and visualize data.  According to the reports, Apple has acquired the company in June this year and it has a dozen employees. The owner of Tuplejump, Rohit Rai has already started working for Apple and is currently based in Seattle.  According to Apple, it always buys small companies from time to time and never discusses its plan or purpose. Apple is actually interested in an open source project that the Tuplejump is building to effectively apply machine learning. Reportedly Tuplejump built a system called Stargate that is actually an open source search indexing system. Stargate works with data stored in Cassandra and mostly relies on the fundamentals of the Apache Lucene full-text search software. Artificial intelligence has become a very important technology for the companies like Apple, Google, Microsoft and Facebook. Apple wants to make this technology better and faster. Even we can see that artificial intelligence is a prominent feature of the chip in iPhone7 and 7 plus cameras that make the phones adjust settings with more precision and able them to detect objects easily.
This Tuplejump deal of Apple is its third acquisition in the same year. Another two companies that are acquired by the Apple this year are Turi Inc. and Emotient. Turi Inc. is a Seattle-based iPhone maker and Emotient uses artificial intelligence to recognize and act upon facial expressions. The Tuplejump team is well acquainted with all the tools of open source big data like Apache Cassandra NoSQL database, Apache Spark processing engine, and the Apache Kafka distributed high-throughput publish-subscribe messaging system. Currently, the Tuplejump website has been shut down.  Tuplejump was actually founded in 2013 at Hyderabad and Apple opened its development office in May at Tuplejump's Hyderabad office. Apple is currently focusing on Apple Maps with the use of Tuplejump artificial intelligence technology. Currently, it is not mentioned that how much customer's Tuplejump actually has and Tuplejump never said anything about venture capital funding.
Apple now first time in the year has allowed third parties to use Siri virtual assistant in their own apps. According to many artificial intelligence experts, this will act as a key step in improving the product. Meanwhile, Facebook is also seeking to build its intelligent chatbots on the social network.