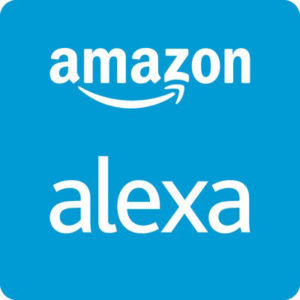 Amazon has introduced a voice assistant that is known to have 3000 skills with more on the way. Alexa voice service and Alexa skills kit are designed and developed to enable voice commands and home control via the Amazon Echo. Alexa provides many inbuilt capabilities some of which are answering questions, playing music for multiple providers, querying Wikipedia and providing weather forecasts. One can teach Alexa new skills with the help of Alexa Skills kit. People can access these abilities by making a request or by asking questions to Alexa. Skills are the optional features that users can add to their Alexa powered devices. Amazon is soon going to launch a new Echo Dot speaker at a low price. Amazon's app store has been rapidly expanding with the introduction of Alexa. As consumers are now becoming more aware and interested in voice computing services for their homes, so the popularity of Alexa also reached new heights.
The most interesting feature of Alexa is its expandable feature as Alexa is not limited to playing music, answering questions, controlling Smartphone devices and performing various other tasks. Alexa is designed to promptly respond to any request with an answer that makes it perfect for non-techies.
Some of the new capabilities of Alexa include:
Alexa comes with the ability to read the tweets from all the trending topics and from their timelines too. Twitter now becomes a skill part of Alexa.
People can now find their misplaced phone by just asking Alexa. Users will just have to ask TrackR to find my phone that will cause the phone to ring.
Alexa also gets integrated with Hyundai Genesis under which users can remotely unlock or start their Alexa-linked cars from their homes.
Some of the upcoming skills of Alexa include:
Amazon is going to add a new skill to Alexa with the help of which football lovers will be able to pull players scores and rankings.
A great skill related to pregnancy will also be there, that would allow expecting and current parents to get personalized updates through each day of pregnancy and once the baby is born.
Alexa is also linked with Bloomberg that will allow users to pull up US stock quotes, leading international indices with the latest financial and business news.
Amazon is constantly working on integration with many companies that will further add more skills to Alexa.