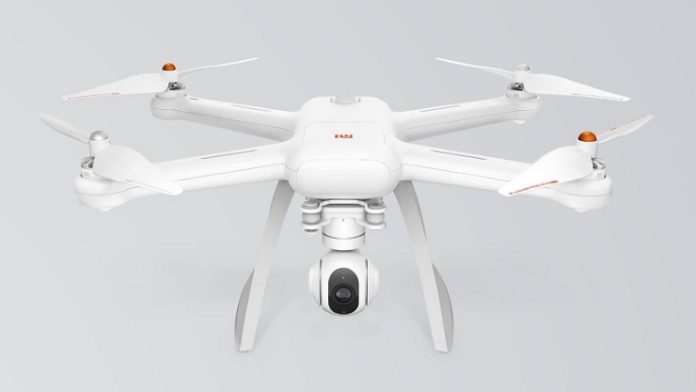 First Ever Drone by Xiaomi
DJI, the Market leader of drone manufacturing is facing tough competition from Xiaomi Mi. Xiaomi Mi is the Chinese Smartphone company that has recently launched its first drone.
The Chinese Drone manufacturer has announced the new drone to be of much lower price than DJI manufactured drones. The drone has quality of staying airborne for more than half hour. It also comes up with a stabilized camera of choice
Xiaomi has previously failed to achieve its target sales. The Drone market is the fastest growing sector of technology. Experts say that this new move will simply make Xiaomi to earn higher revenue and increase in sales. For this purpose, company only needs to gain the trust of potential target market.
Richard Lie, the Chinese Editor in Chief of the Engadget told to BBC that there was no difference between the Phantom 3 drone of DJI and MI drone of Xiaomi. Both the products had equal capabilities. They could be rotated around a point of interest and made to come back home. The difference lies in price only. Mi drone had such a competitive price that making profit could be a dilemma.
This implies that the beginners will readily be appealed by this offer. Still, there remains a question when it comes to experienced fliers. The experienced fliers would always prefer the reliable product. DJI is an experienced manufacturer and has established trust on buyers regarding drone technology. This would probably make Xiaomi to take some time for proving the high quality of its drones.
Price and Specifications of Xiaomi's Drone
The price for Xiaomi's 1 Km range drone is set to be the 2,499 Yaun and that of 2km range drone is expected to be 2,999 Yauns. The first drone will be equipped with 1080p High Definition Camera and the second drone will be accompanied by the higher resolution camera f 4k.