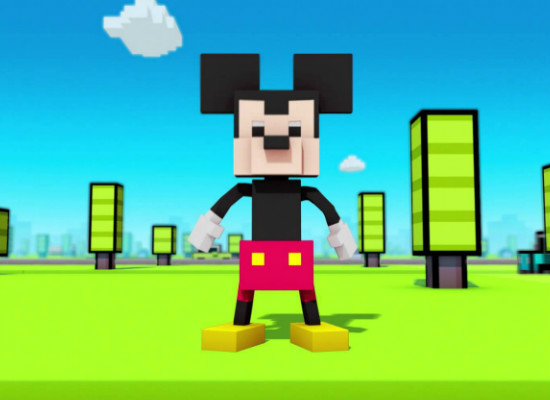 Is anyone interested in knowing about the final fantasy victory tune in the new trailer of Disney Crossy Road. Recently, Disney is working with Australian developer Hipster Whale in order to create a popular mobile game named as Crossy Road.
More about Disney –
The game was launched earlier in the year 2014 which had gathered 50 million downloads in the first 90 days.
This "Crossy Road" which would hit mobile users by making a courtesy between the Disney company and the original app developer Hipster Whale.
The iOS and Android will provide an opportunity to play more than 100 characters from Disney and Pixar stables.
From Hipster Whale and Disney, now comes Disney Crossy Road which takes the 8-bit endless adventure to cross the road without any splatting.
The video was also posted by the team. In the video, you can also see Mickey trying to dodge traffic.
Mickey Mouse had appeared in a teaser trailer while Donald Duck was teased in an image posted to the Disney Games.
The game is all about different characters typing to cross the road without getting smashed by any vehicle.
In the version of Disney, there are more than 100-pixel characters that are available to play. There is also 9 Pixel themed and Disney environments with their own soundtrack.
According to the head of mobile games at Disney, Chris Heatherly, the game Crossy Road married Disney characters which are proved to be popular.
As they were big fans of Disney characters, it made a good match for them. The game was only launched as a trailer.
The game will be coming soon to rap all the movements of users. If you are interested in this game, then you can follow different social networking sites like Instagram, Twitter and Facebook account for more updates.