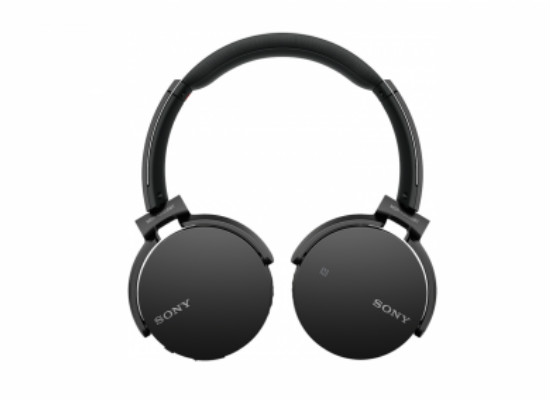 The demand for Bluetooth headphones is increasing and competing with its price Sony India has launched MDR-XB650BT in a vast array of colours like blue, red and black.
Music lovers would feel great listening music with the headphones as it delivers powerful "EXTRA BASS" that too wirelessly along with packed Bluetooth, 30hrs long life battery and NFC for one-touch connection.
Salient Features of the Headphones –
The product comes with a 30mm driver which is incorporated with bass booster structure and a dedicated diaphragm.
Music playback is offered via NFC. It enables premium audio quality sound even when you listen wirelessly. These headphones are designed so specifically that they enhance the playback for deep bass.
It achieves a stable fit as it has an increased contact surface area that can withstand the deep bass notes.
The ear pads are so soft in texture and fit very close to the skin, with wearing comfort and well-balanced sound.
The design of swivel structure enables the housing section to be folded flat, thus making them easy to store and making it portable and convenient to carry around wherever you go.
With 30 hours of continuous music playback and is also rechargeable anywhere via USB, the MDR-XB650BT device is priced at just Rs 7,990 and is available at all the Sony Center and major electronic stores across India.
An integrated microphone that makes it functional with the smartphones either you make calls or listen audio.
These Swiveling ear pads allow easy transportation. The bass of the sub-beat is enhanced with an Electro Bass Booster which is powered with bass enhancer and accentuates with lower frequency.
The rechargeable battery provides more deep throbbing bass and multi-sensory.
You can either choose to turn the Electro Bass Booster either on and off, depending on the music you are listening to.