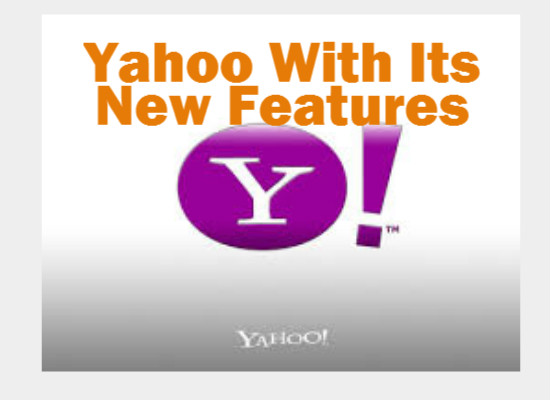 I guess everyone is aware of Yahoo. Earlier it was used mostly by many of the users. Since the technology has developed it has diminished all the way. The reason why are we discussing because Yahoo is being updated with new features for users.
The following are the features:-
Yahoo has updated its homepage as well as a mobile app to display its personalized content and news.
It has released the update to the mobile app users and also homepage that is designed to keep you updated.
With the updated news you can more easily move on as the same way like the other social networking sites.
This app will display the most relevant news about developing stories in an endless stream.
The change is reflected on both- browsers and mobile phones.
The users should experience seamless features since the change is reflected on both only if you have a Yahoo ID.
This update is the new blogpost wherein users find it easy to know the latest news, content, videos etc all at a single place without the need of opening multiple tabs in one browser.
"

Heart icon" is the icon where users can see the related stories. They can even click on the additional related stories which are present at the end of each article.
Yahoo says over time the stream will be tailored to a user's interests.
This update even tells you when you are logged into this yahoo account from your homepage, you have the option to tell the system your interested topics and thus commenting on a specific story and reblog it.
In this way, it can help users to discover stories that they like and bring some change in the subject.
This super change in Yahoo makes users reveal their usage behavior and also reveals that users have grown with the updated technologies in the other words it means users are accustomed to app-like things wherein their work gets to end up faster.