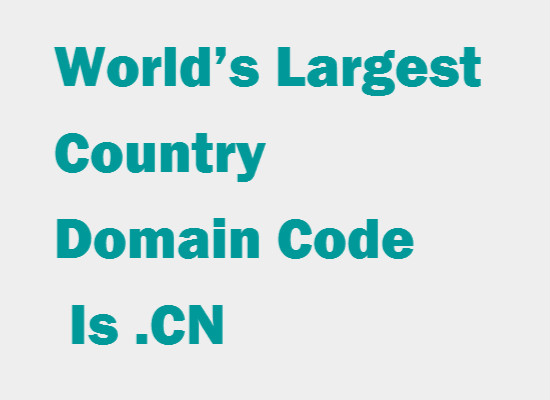 Talking about the past for Centuries, China was a leading civilization, outpacing faster among the rest of the world in science and arts. But in the 20th century, it was beset by civil unrest, foreign occupation, military defeats and major famines. Later on, after the second World War China's sovereignty had imposed strict controls over the day to day life and the cost of living for tens and millions of people. Even now political power remain tight even while economic controls continue to weaken.
But do you know that China's country code ".CN", has become the world's largest domain name and is the world's most commonly used. When we discuss the basic Internet resources China had 332 million IPv4 addresses by the end of December 2014.
Domain names were totally 20.6 million in China. Specifically, ".CN" annually increased by 2.4% to 11.09 million and accounted for 53.8% of the total domain names in China. Altogether there were 3.35 million websites, among which were 1.58 million were.CN websites, an annual increase of 4.6%. The basic internet resources in China from the year 2013 to the year 2014 was 2.7%.
By the end of 2014, the total number of domain names of China has increased to 20.6 million up 11.7% annually. The domain name ".cn" was increased by 2.4% year on year and accounting to 53.8% of all domain names. According to the domain manager, China's Internet network information center, there was 16.4 million users by the end of 2015 and was overtaking Germany whose domain name ".DE".
Telecom companies, Central and provincial governments, commercial banks are the users who have rated the domain name to the highest rank, also Many Multinational companies have been registered with this leading domain name in a move to improve their business with Chinese consumers.